Crane Truck Hire In Sydney
Your Heavy Lifting Partner
With a Driver
Hire Now
Your
trusted partner

for safe and reliable

crane truck hire
Putting Your Weight on Our Wheels
Our Hiab crane trucks are here to assist you in overcoming the difficulties of transporting bulky or heavy materials, no matter your location within the Hornsby area.
Access to hard-to-reach locations
We Are Available from 7 AM - 5 PM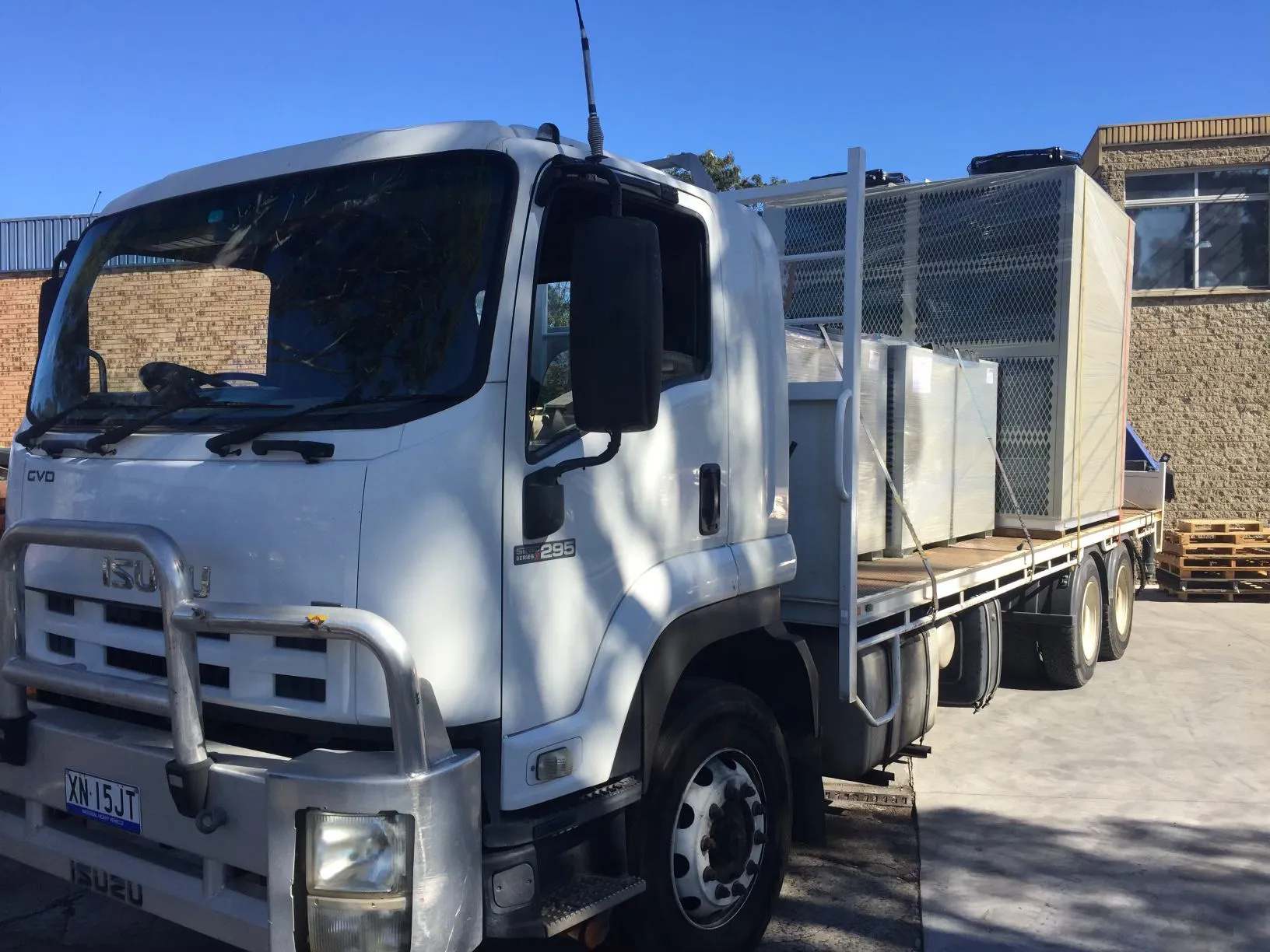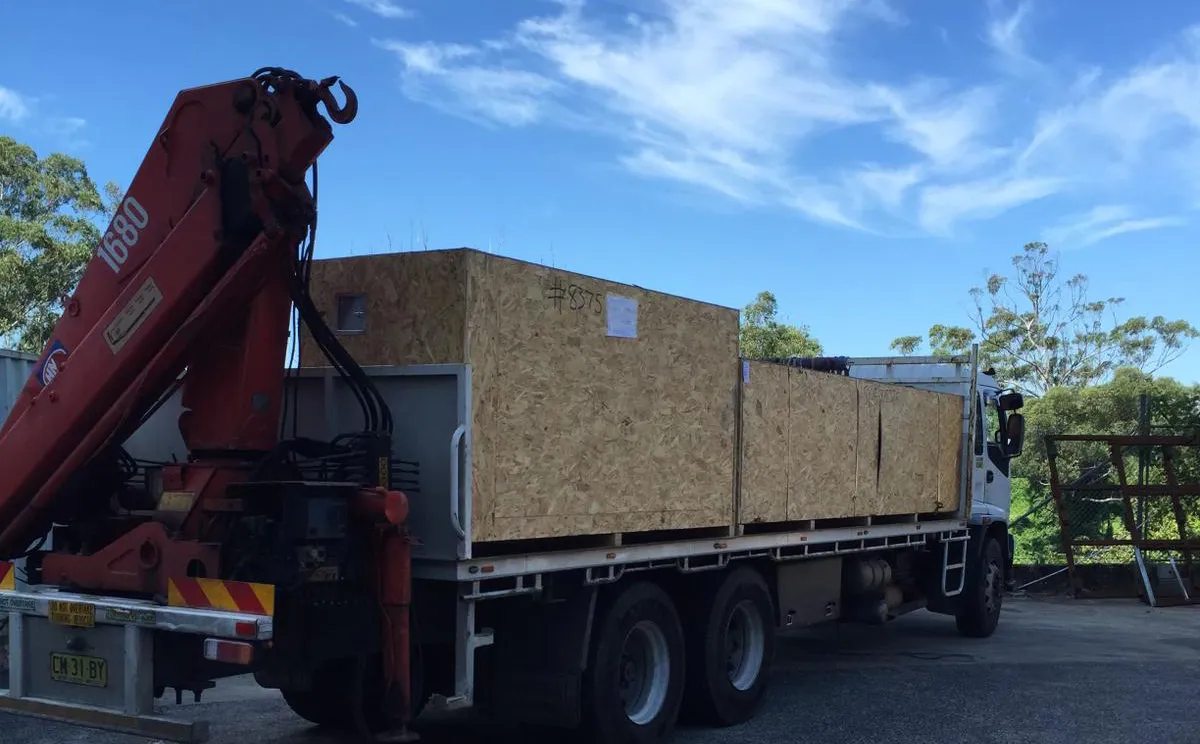 The Premier
Crane Truck

Hire Services in

Sydney
TSS Carriers is the premier choice for crane truck hire and Hiab truck hire services in Sydney. Our extensive fleet includes a variety of crane trucks and Hiab trucks, all expertly operated by qualified professionals. Whether you require transportation for heavy machinery, construction materials, or oversized cargo, we have the ideal crane truck for hire or Hiab truck hire solution to meet your needs.
In addition to our dedication to safety and reliability, we offer competitive rates and flexible hire options. We understand that each business has unique needs, so we collaborate closely with our customers to identify the ideal crane truck hire or Hiab truck hire solution tailored to their specific requirements.
Contact TSS Carriers today to initiate a conversation about your crane truck hire or Hiab truck hire needs in Sydney. Your satisfaction and the successful completion of your projects are our utmost priorities.
The team arrived promptly and executed the job with precision and efficiency. Their professionalism and attention to detail were impressive, making the entire process seamless. The equipment used was top–notch and well–maintained. I highly recommend their services!
We Move Anything You Need, Anywhere in Sydney
What Makes Us Sydney's
Most Trusted
Crane Truck

Hire Service?
TSS Carriers: Your Trusted and Experienced Crane Truck Hire Service in Sydney. With a diverse fleet of crane trucks to select from and our highly skilled operators, we are dedicated to delivering top-notch service. Our commitment to your satisfaction knows no bounds.
At TSS Carriers, our reputation as Sydney's most trusted crane truck hire service is built on a foundation of excellence. Here's why clients choose us with confidence:
Diverse Fleet Selection
Find the ideal crane truck for your project from our extensive range, tailored to suit various sizes and capacities.
Meticulous Maintenance
Safety is our priority. Our crane trucks are rigorously maintained and undergo regular servicing to ensure they're always in peak condition.
Expert Operators
Our crane truck operators are seasoned professionals, well-versed in safe and efficient operations. They're eager to address any queries you may have.
Flexible Options
We understand that every business has unique needs. That's why we offer competitive rates and versatile hire choices, accommodating your budget and schedule.
Customer-Centric Approach
Going the extra mile is part of our commitment to providing the best service. Your satisfaction is our ultimate goal.
Moving Forward, Lifting Higher
Reliable Heavy Crane Truck Service: We offer expert crane truck solutions for your heavy lifting needs. Our fleet and experienced team ensure efficient, safe, and timely operations. Contact us today!
About us
Between
the point of Departure

and Destination, there are TSS Carriers

Transport & Logistics keeps your business in motion and your cargo on track.
TSS Carrier set out with a vision to provide the Best Hiab Truck and Crane Truck in Sydney and Transport Services. TSS Carriers is one of the most premium Crane in Sydney and contract services in Australia and specialized transport in Sydney. TSS Carriers is an Australian, family-owned business operating out of Sydney. We believe in a fair and safe working environment providing your business with the peace of mind it deserves.
We strive to Provide timely, Efficient, and Safe Transport Service and Crane, placing our customers and their goods as our top priority. At TSS Carriers we provide door to door services with our well-planned transport system providing the only transport solution you need! Our experienced team has the extensive industry knowledge and is ready to help advise on a full range of attachments. We are specialists in our field and are confident we can provide you with an excellent and reliable, that will distinguish us from our competitors. If we don't have a suitable crane in our fleet we have a large list of contractors that will be sure to satisfy your needs.
Precision in Motion
Sydney's Best Crane Trucks: Our fleet boasts top-of-the-line crane trucks, equipped for any lifting task. With experienced operators and a commitment to safety, we're your trusted choice for crane services in Sydney
But there's more to our trustworthiness
When you choose TSS Carriers, you can be sure that you are getting the best possible service. We offer
Proven Track Record
With over two decades of experience, we've successfully assisted countless businesses and individuals with their crane truck hire needs.
Licensed and Insured
We hold full licenses and insurance coverage, ensuring the safety and protection of your project.
24/7 Emergency Support
Urgent situations can arise at any time. Rest easy knowing that our 24/7 emergency service is there to assist you promptly
"Your Questions, Our Answers: Unlocking Knowledge Together!"
1: How can hire a crane truck be cost-effective?
Hiring a crane truck from TSS Carriers eliminates the need for a large upfront investment and ongoing maintenance costs associated with owning a crane truck. You only pay for the duration you need, making it a cost-effective option.
2: Can I choose the right crane truck for my project from TSS Carriers?
Absolutely! TSS Carriers offers a diverse fleet of crane trucks with different specifications and capacities. Their knowledgeable team can help you select the appropriate crane truck that suits your project requirements.
3: Are TSS Carriers' crane trucks well-maintained?
Yes, TSS Carriers prioritizes maintenance and ensures that their crane trucks are regularly inspected and well-maintained. This guarantees that you have access to reliable and safe equipment.
4: What if I require assistance during the hire period?
TSS Carriers provides excellent customer support throughout the hire process. Their team is readily available 24/7 to assist you with any questions or concerns you may have.
5: How does TSS Carriers ensure safety during crane truck hire?
TSS Carriers follows stringent safety protocols and adheres to industry regulations. Their crane trucks undergo regular inspections and maintenance to ensure optimal safety standards.
6: Are TSS Carriers hire rates competitive?
Yes, TSS Carriers offers competitive pricing for their crane truck hire services in sydney. They provide transparent rates and strive to offer affordable solutions without compromising on quality
7.How can I hire a crane truck from TSS Carriers in Sydney?
Hiring a crane truck from TSS Carriers is easy! Simply visit our website https://tsscarriers.com.au/  or give us a call 0434 552 901. Our friendly customer support team will guide you through the hiring process. We'll help you select the right crane truck for your project and provide all the detailed information.
8: What types of loads can your crane trucks handle?
Our crane trucks are designed to handle a wide variety of loads, including construction materials, machinery, glass relocation, containers, and more. Whether you need to lift heavy objects or transport goods, our versatile fleet of crane trucks can meet your requirements.
9: Do I need a license to operate a crane truck?
Yes, operating a crane truck requires a valid license. If you don't have a license or a certified operator, you can hire one of our experienced operators who are trained to handle the equipment safely and efficiently.
10: How much does it cost to hire a crane truck?
The cost of hiring a crane truck depends on various factors such as the duration, type of crane truck, and any additional services you may require. Contact 0434 552 901 our customer support team for a personalized quote based on your specific needs.
11: Can I hire a crane truck for a long-term project?
Absolutely! We offer both short-term and long-term hiring options to accommodate projects of any duration. Whether you need a crane truck for a day, a week, or several months, we can tailor a hire plan that suits your needs.
12: What if there is a problem with the crane truck during the hire period?
If there are any issues with the crane truck during the hire period, we have a dedicated support team that will promptly address the problem. Your satisfaction is our priority, and we will take immediate action to resolve any technical difficulties.
13: What types of crane trucks do you offer for hire?
At TSS Carriers, we offer a diverse fleet of crane trucks for hire, hiab truck hire sydeny. Our range includes various models with different lifting capacities to suit your specific project requirements. Whether you need a small crane truck for residential construction or a larger one for industrial projects, we have you covered.
14: How experienced are your crane truck operators?
Our crane truck operators are highly experienced professionals with extensive knowledge of crane operations and safety procedures. They undergo rigorous training and hold the necessary certifications to operate the equipment efficiently and safely. You can trust our operators to handle your lifting and transportation tasks with the utmost expertise.
15: Can your crane trucks handle delicate materials?
Yes, our crane trucks are designed to handle delicate materials with care. We understand that some construction projects involve lifting fragile or sensitive materials. Our operators are trained to ensure gentle handling and secure transportation of such materials, minimizing the risk of damage or breakage.
16: What safety measures do you have in place?
Safety is paramount in our crane truck hire services. We have strict safety protocols in place to ensure the well-being of our operators, your construction team, and the surrounding environment. Our operators conduct thorough equipment inspections, follow industry-standard safety procedures, and utilize safety features to prevent accidents or incidents.
17: Are your crane truck hire services available for short-term projects?
Yes, we cater to projects of varying durations, including short-term assignments. Whether you require our crane truck services for a few days, weeks, or months, we can accommodate your needs. Our flexible hire options allow you to access our top-notch equipment for the duration that suits your project timeline.
18: How do I request a crane truck hire service?
Requesting a crane truck hire service from TSS Carriers is simple. You can reach out to our dedicated team via phone, email, or through our website. Provide us with the details of your project requirements, including the type of crane truck you need and the duration of the hire. We will promptly assist you and provide a competitive quote tailored to your needs.
Are you looking to maximize productivity on your next project in Sydney? Look no further! At TSS Carriers, we offer a reliable and efficient crane truck hire service that will meet all your lifting and transportation needs. With our top-of-the-line equipment and...
CONTACT US TODAY TO LEARN MORE ABOUT OUR CRANE TRUCK HIRE SERVICES AND TO GET A FREE QUOTE.